When I first discovered that my ggg grandfather, Samuel Bradley, was a convict I was rather proud as most Australians tend to be. It was my brother Paul who started the digging more than 20 years ago. Somehow he managed to give it up and at the same time infect me with the genealogical bug.
My earliest ancestors that came to Australia landed in Hobart, Tasmania (1825), Fremantle, Western Australia (1830), Adelaide, South Australia (1838), Sydney, New South Wales (1841) and Melbourne, Victoria (1852) so my little part of the tree has converged in WA from all over Australia.  
These databases reflect the information that I have managed to gather to date. Much of the data has come from other researchers and I have tried to acknowledge the ones most important to my research in each database but there are lots of people who I haven't mentioned that have also helped and I thank them all. 
If you are looking for WA CONVICTS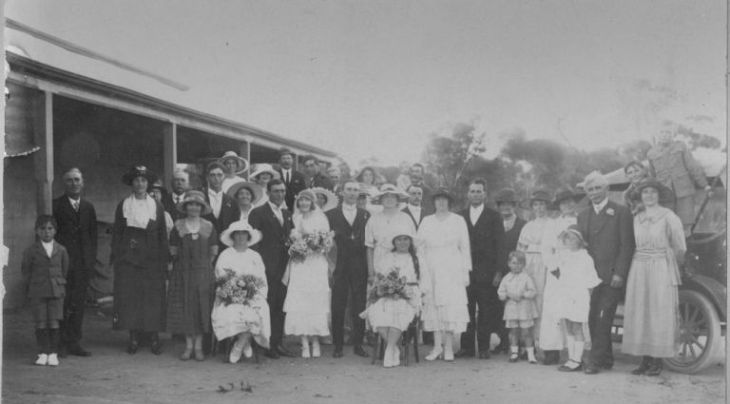 Wedding of George Stewart Bradley to Ruth Ella Lowis on Fred Bear's Farm, Minnivale WA, Sept 1921